Welcome to the State of Superior
Stories about life in Michigan's Upper Peninsula
Camp
A cabin, traditionally used during hunting season and/or for family vacations, often unequipped with mod cons.
Cudighi
Sweet Italian sausage endemic to the U.P. (pronounced kuh-dig-ee).
Marquette
The U.P.'s largest town. Population 21,000. Home of Northern Michigan University, the Yooper Dome, and Presque Isle: one of the nation's most beautiful parks.
Sisu
A Finnish word that means something close to grit or resilience.
Troll
A person who lives below the Mackinac Bridge, i.e., in Michigan's lower peninsula.
Two-track
Not really a road, but people drive on it.
UTV
A four-wheeled off-road vehicle that looks sort of like a beefy golf cart. Used for recreation and for hauling deer carcasses back to camp (related: ATV, gator, ORV).
"Who gives?"
A dismissive response.
Yooper
A demonym for residents of the U.P. Everyone born in the U.P. is a Yooper, but beyond that, there's some controversy. Liberal definitions also include people who have lived in the U.P. longer than they've lived anywhere else, people who've lived in the U.P. for a few consecutive winters, and people who move to the U.P. because they married a Yooper.
Subscribe
There are eight episodes in the first season. Seven are available now, with one more to come. If you'd like to receive new episodes as soon as they're released you can subscribe via Apple Podcasts or Stitcher. You can also sign up for our mailing list below, and we'll send you an email as soon as we put out a new one.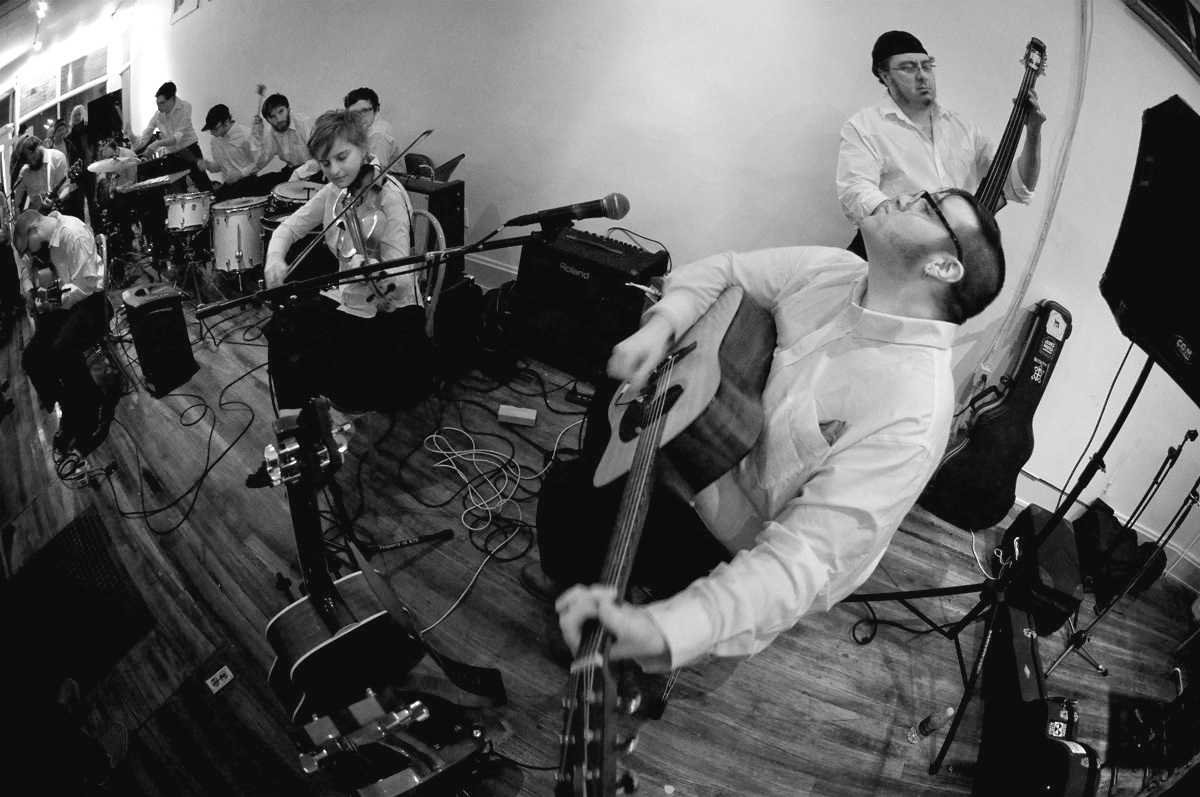 The Terminal Orchestra provides the soundtrack for the first season. They are a mind-bending tiny orchestra from Marquette, Michigan. If you ever get a chance to see them play live, go go go! In the meantime, check out more of their music here.
This project was made possible by friends and generous strangers
Special thanks this season's presenting sponsor:
And thanks to our episode sponsors:
Thanks also to: Mary Andronis, Alissa Beddow, Barb and Dan and Brian and Leah Benson, Wendell Britt, Megan Collier, Matthew Conboy, Jesse DeCaire, T.J. Derwin, Laura Hadden, Nina Johnson, Emily Lanctot, Josh MacIvor-Andersen, John Mallo, Kari Merkl, Jerry Mills, Christopher Lander Moore, Seth Nehil, Alex Nydahl, Prentice Onayemi, Ethan Rose, Bugsy Sailor, Rachel Sample, Maggie Scheffer, Jason Schneider, Theresa Smith, Roberta Solomon, PJ Stephens, and Jeremy Vore.
We are grateful to the people + organizations who gave us time and space to work on this project: Fran Badalementi, the Evolve MQT Creative Residency, Sara and Josh Kocha, and the Sou'wester Artist Residency.
Breesa Culver is a writer, editor, storyteller and serial club starter. She's also a fundraising and communications utility player.
Jason Powers is an audio engineer. He's a Yooper with an intense (like, weirdly intense) allegiance to Congress Pizzas in Ishpeming.
Jason and Breesa are BF/GF and live in Portland, Oregon.
Get in touch
Do you have a story to tell? We collect first-person accounts of the strange, the eerie, the amazing, the improbable. If you've got a story that only could've happened in the U.P., we're all ears.